This Month's Free Training Lesson:
Training the Tire Jump
What is the Tire Jump?
The Tire Jump is a fun and colorful obstacle in the "Jump" category. It is found in most agility trials, and by most organizations. A common question people ask is, "Is it really a tire that they jump through?". Rarely. While it may started off that way in the prehistoric beginnings of agility, agility has developed certain "standards" for safety. One of which is the inner diameter needs to be between 19" and 24" (most typical being 24"). The opening is the same for any size dog. The height, however, is adjusted for different size dogs.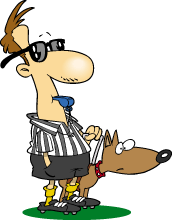 Training:
Go slow and lower the tire all the way to the ground to start. Tap inside the tire to encourage your dog to go through, or have a friend hold your dog on one side while you are on the other and gently guide him through the tire with the leash. Pick a name that you will use to call out the tire jump to your dog. For example: Tire, Hoop, Ring, Through. Call out this word initially as he is going through the tire. Later on you will want to call out this word prior to action, as this will be the callout word for performing the action.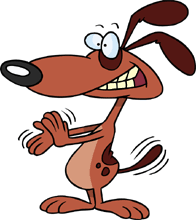 As always, greet him on the other side with all the silliness and excitement you can muster. As your dog gets used to the tire jump, you can slowly raise the tire in increments. When he is confidently jumping, try walking along side as he jumps through the tire. Don't rush the process of raising the tire or your dog might run underneath, and never treat your dog if he does this. If your dog faults, never say 'No'. It is advisable to teach with praise and positive reinforcement (such as treats). You can put the tire at your dog's regulation jump height later on as he develops a knack for the tire jump.
How high should the tire be (AKC heights shown)?
| | |
| --- | --- |
| Withers | Jump Height |
| 11" and under | 4" |
| 14" and under | 8" |
| 18" and under | 12" |
| 22" and under | 16" |
| Over 22" | 20" |
After your dog is fully trained on the Tire Jump, you will want to set your tire height to be within recommended guidelines for your dogs own height. There are several organizations that set these standards. The most common is AKC, which is what we show here. Using a tape measure, measure your dog from ground level to the top of his shoulders (this is the highest point at the nape of the neck, where the bottom of the neck meets the back). This point on their shoulder is often called the 'withers'. Use this chart (updated with the newest AKC regulation changes) to know the maximum height that the bottom inside edge of the tire should be to ground level.


Continued education: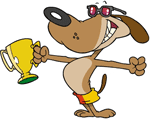 If you recently raised the height, and your dog is struggling to jump through the tire, lower it back to where you were and start again. Then raise it after he is doing good at that height. However when your dog is used to jumping the tire at full height, don't allow your dog to jump at a lower height (like in a training class). After a while your dog will start to "memorize" what's necessary to get through the tire accurately. If you surprise him with a lower height he might miss the opening and hurt himself.


Which Tire Jump is right for me?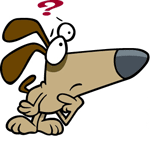 'Practice or competition jump?' Very large breeds aside, a practice tire jump is suitable for nearly all aspects of training and is gentler on your budget. Though if your plan on entering your dog into competitions and trials, it may be best to get your dog used to recognizing the competition tire jump, and practice with that. For your dog, going from a practice tire jump to a competition tire jump is a much smaller transition than being without a tire jump to practice with altogether. If you're not sure, ask your trainer what they think, or give us a call!


Recommended:
Practice Tire Jump - A special design on this obstacle is perfect for simple backyard practice. Click here to find out more about the Practice Tire Jump.

Competition Tire Jump - A bigger tire, a bigger frame - all-in-all, just bigger and better. Also recommended for frequent height adjustments. Click here to find out more about the Competition Tire Jump.