.
Doggie Backpack...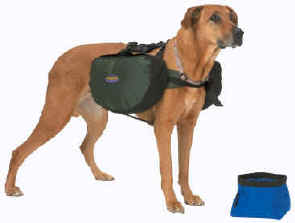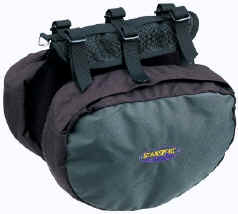 Dogs love to feel like they are helping you, and what better way than to carry things in his very own backpack! Lightweight nylon with poly fleece inner surfaces provide comfort and stability for extended hikes. Breathable back panel eliminates "hot spots" and chaffing. Easily adjusts to provide a custom fit for your dog's shape, fitting dogs weighing 30 to 90 lbs. Also has integrated "D" ring for leash attachment. Tested by our staff and dogs here, and we give this backpack a big thumbs up!

Color subject to availability (black or blue, whatever is currently available).
Ships by Priority Mail.