Competition Chute Colors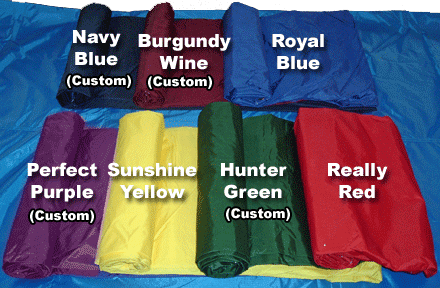 Special order colors, lengths, and multi-colors are available, and may take up to a month for delivery (though we may have some available in stock now). Click here to drop us an email request or give us a call.

Special order colors available: Perfect Purple, Hunter Green, Navy Blue and Burgundy Wine.

Copyright © 2000-2016 Affordable Agility, Inc. All rights reserved.