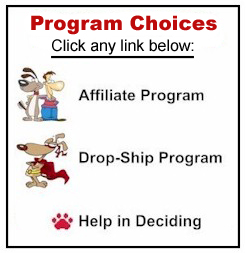 Introduction
Dog Agility is hot! From grass-roots training clubs to national exposure of competitions on television, people are clamoring to get more involved. It's more than just a fad. Dog Agility has evolved to a prestigious sport that is organized and sponsored by some of the major players in the dog world. Competitions are regularly staged in every city across the U.S., and obedience clubs are scrambling to keep up with the demand. People are saying "It's the most fun you can have with your dog". But with the fun comes a need. People are looking for the obstacles!
About Us
Affordable Agility, Inc. was started over 15 years ago, and has since grown by leaps and bounds (no pun intended), fast becoming one of the largest suppliers of agility equipment for both backyard practice and competition. Having started off training and competing in agility as a hobby, we understand the needs of both beginners and those advancing in the sport. We are located in upstate N.Y. With our modern manufacturing plant, warehouse, experienced employees, and a streamlined system, orders are processed quickly and professionally. We ship all over the world.
Program Options
Are you interested in selling agility equipment? Do you have a dog-related business, website, or are you a dog trainer? Affordable Agility has two Reseller Programs to choose from... The Affiliate and the Drop-Ship Program. Click on the links to the above right for more information. Click on "Help in Deciding" if you are not sure which program is best for you.
Have More Questions?


Reseller Help Desk: A knowledgeable sales rep is available to help!
1-585-229-7979 (M-F 8am-5pm EST) OR Email: (fast replies!)

---

Reseller Introduction / Affiliate Program / Drop-Ship Program / Help in Deciding

Back to Affordable Agility