Start & Finish Markers...
Ready, set, go! Know where to start, and where to finish with this 4-piece marker pole set. Comes with a roll of green tape (for the 2 start poles) and a roll of red tape (for the 2 finish poles).
Features free-standing bases so you can use these on any surface.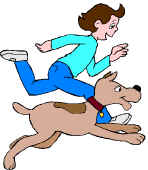 TO ORDER, Choose quantity & Click Add to cart!

Marker Poles (Free-standing w/bases) ... $59/set of 4