.
Teacup Adjustable Jump...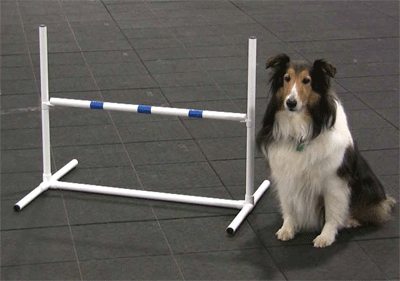 Perfect for backyard practice or competition. This no-nonsense TDAA dog jump is a small dogs' dream! It fits the preferences for TDAA competition, featuring a displaceable bar held up by a pair of snap-on 'cups'. You can set the height as desired.
The entire jump is made out of 1" O.D. UV-stabilized, light weight, furniture grade plastic. It is 30" wide, and the uprights are 24" tall. Free decorative tape for the poles, easy assembly instructions and training tips are included.